Description
---
South Australia's islands and gulf waters are some of the best-kept secrets of the Australian coastline.
With 5000km of deserted shoreline and more than 300 islands, there's a huge diversity of natural wilderness to explore including spectacular bays and beaches, remote islands, and stunning sea cliffs. Best of all, most of it is wild and unspoilt. That means there's a real sense of adventure and seclusion, and a vast array of wildlife. Many of the islands are important sanctuaries for birds, kangaroos, and wallabies, and especially seals and sea lions.
Along the way, there are many opportunities to indulge in the tastes of South Australia with fresh local seafood from the source and hand-selected local wines from the renowned South Australian vineyards.
Visit some of South Australia's most historic lighthouses at Cape Willoughby and Troubridge Island and learn their stories. Encounter native wildlife including playful dolphins, sea lions, emus, rock wallabies, kangaroos and numerous birds at national parks and protected habitats.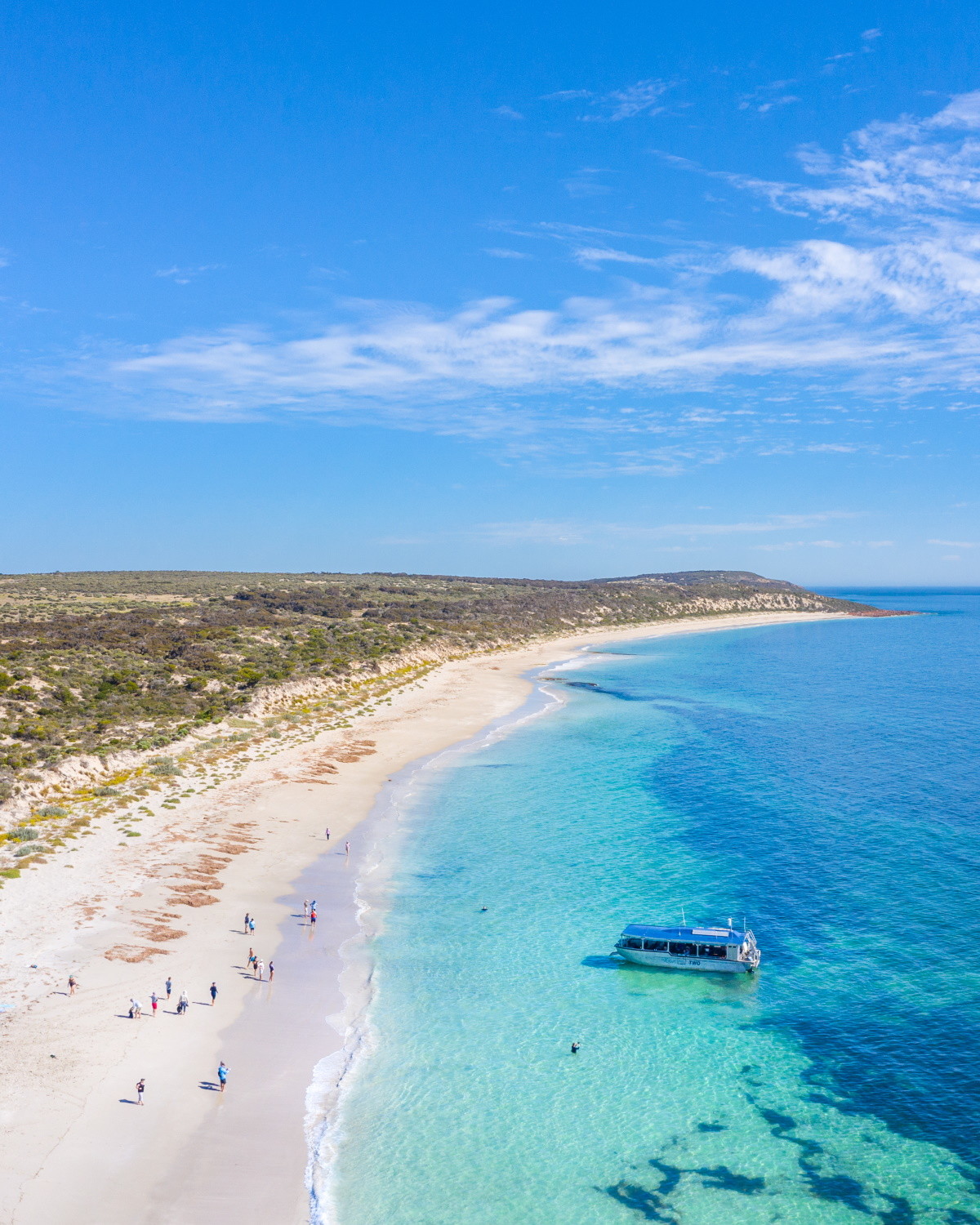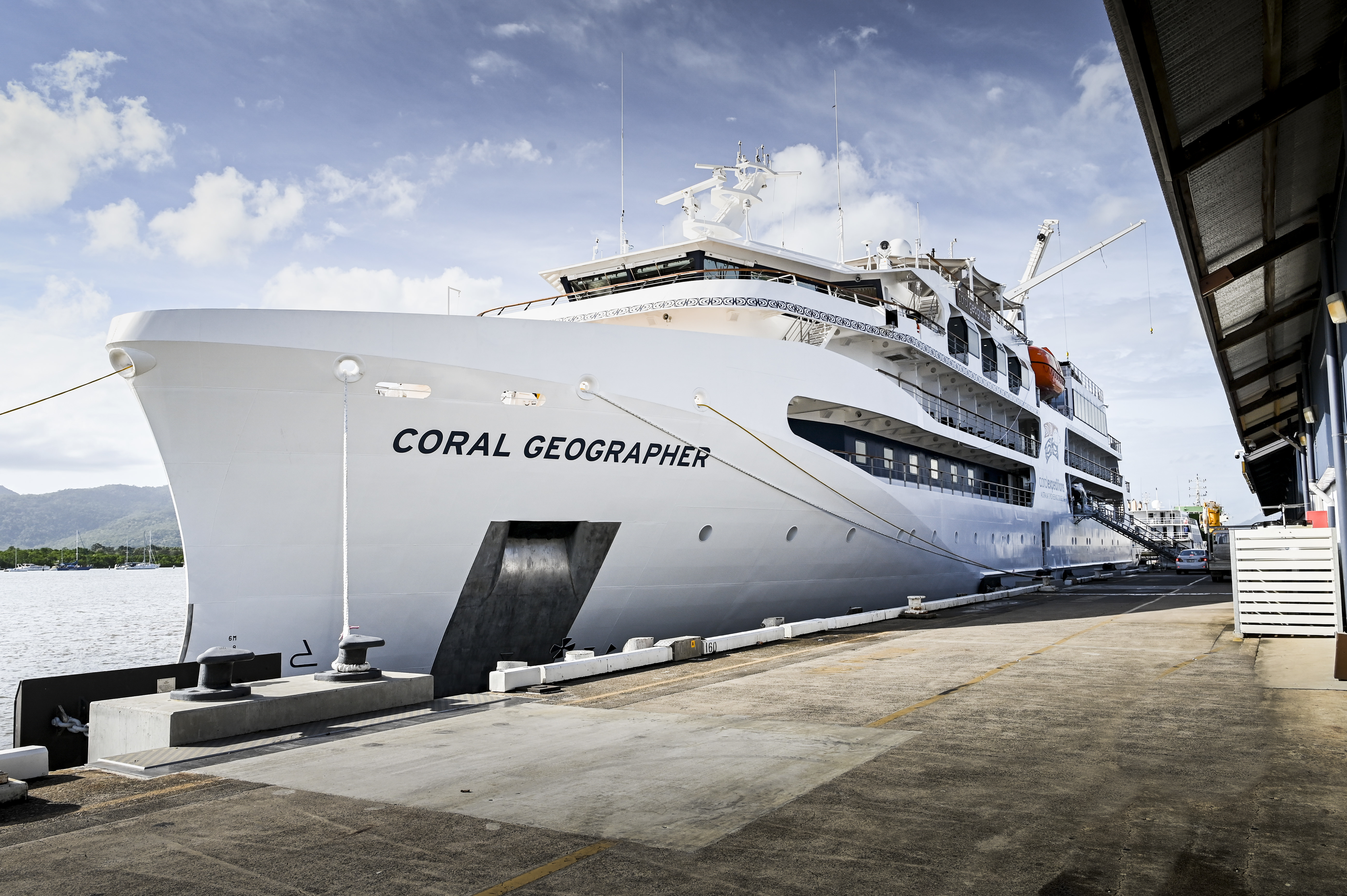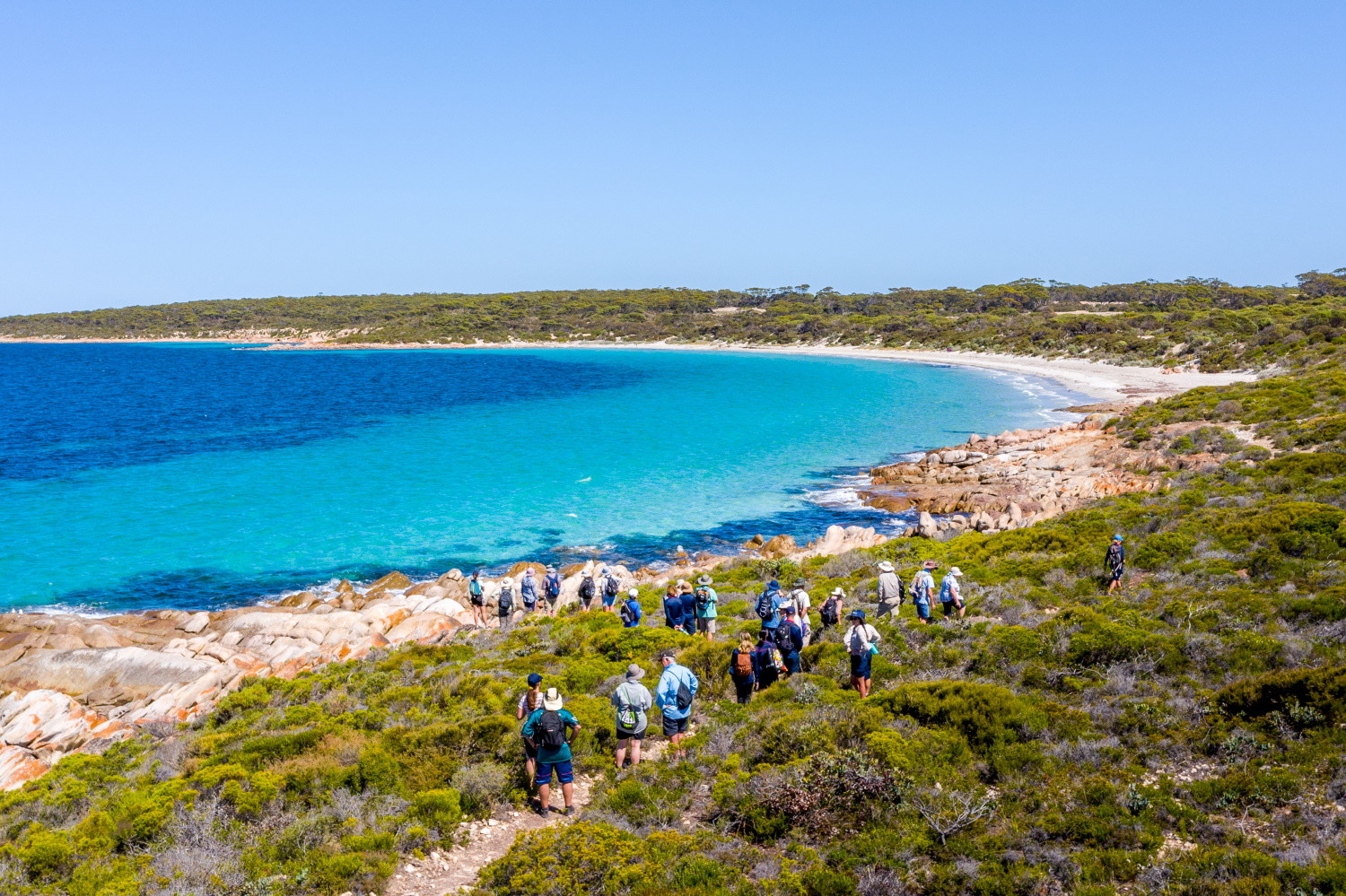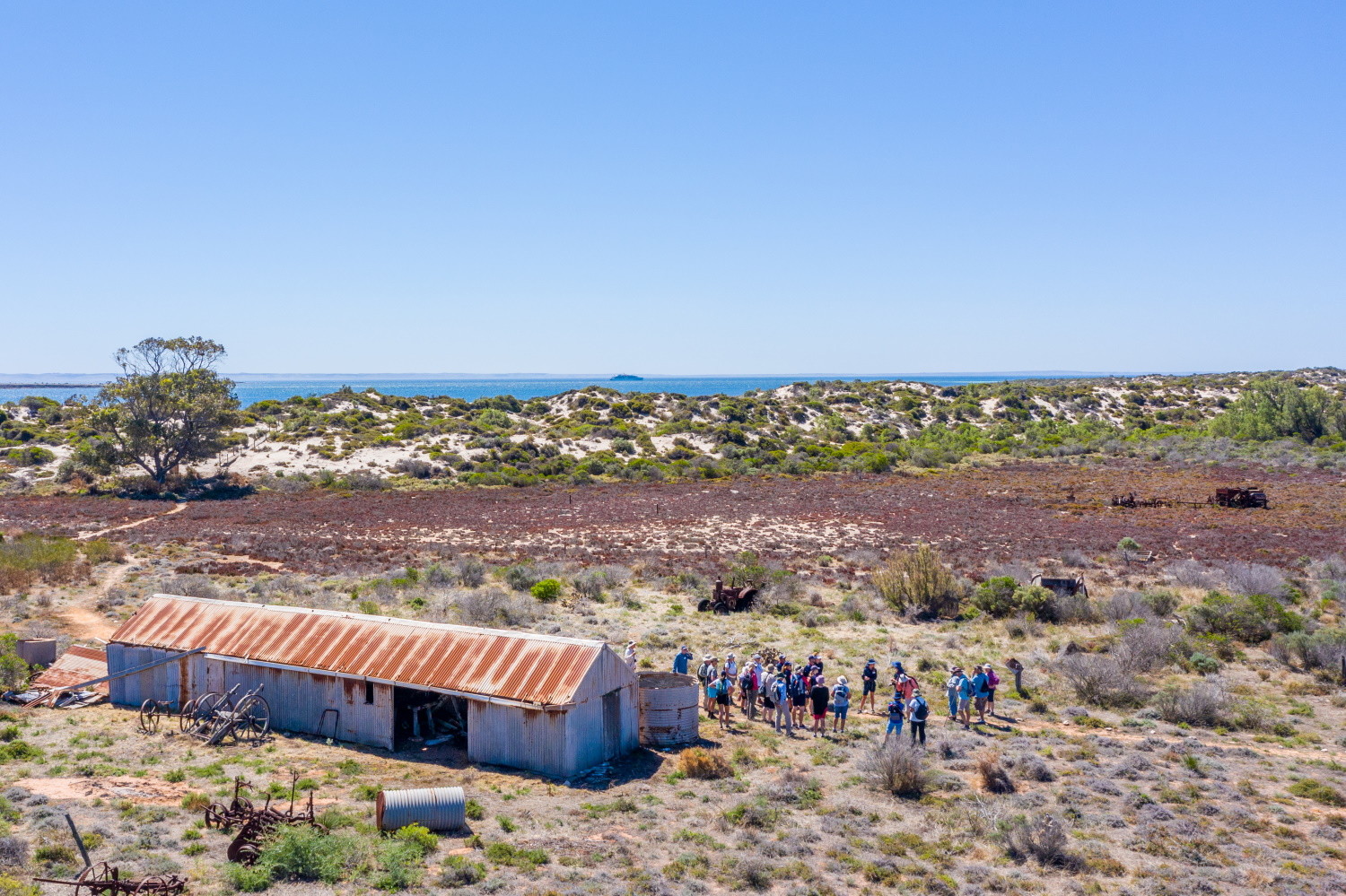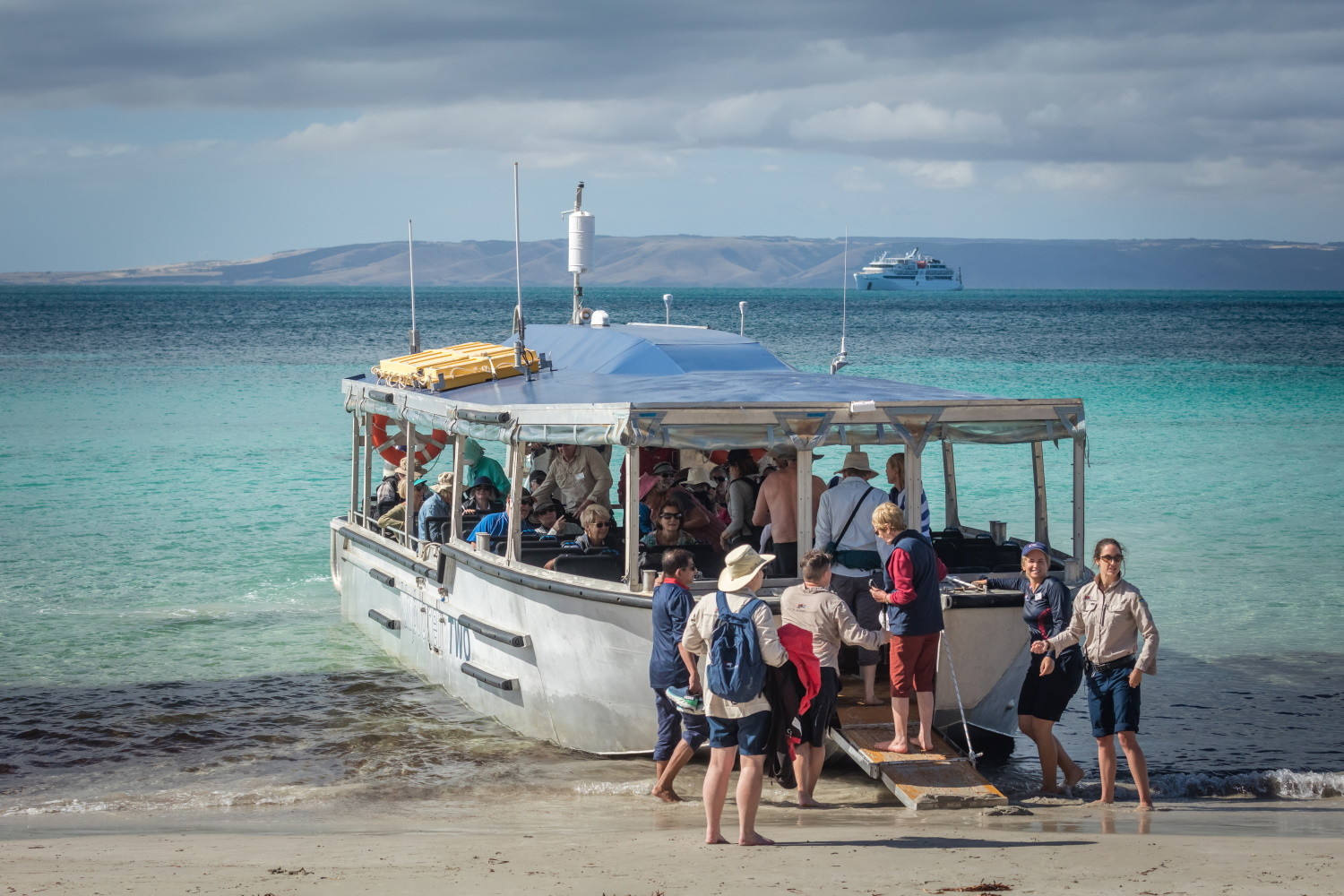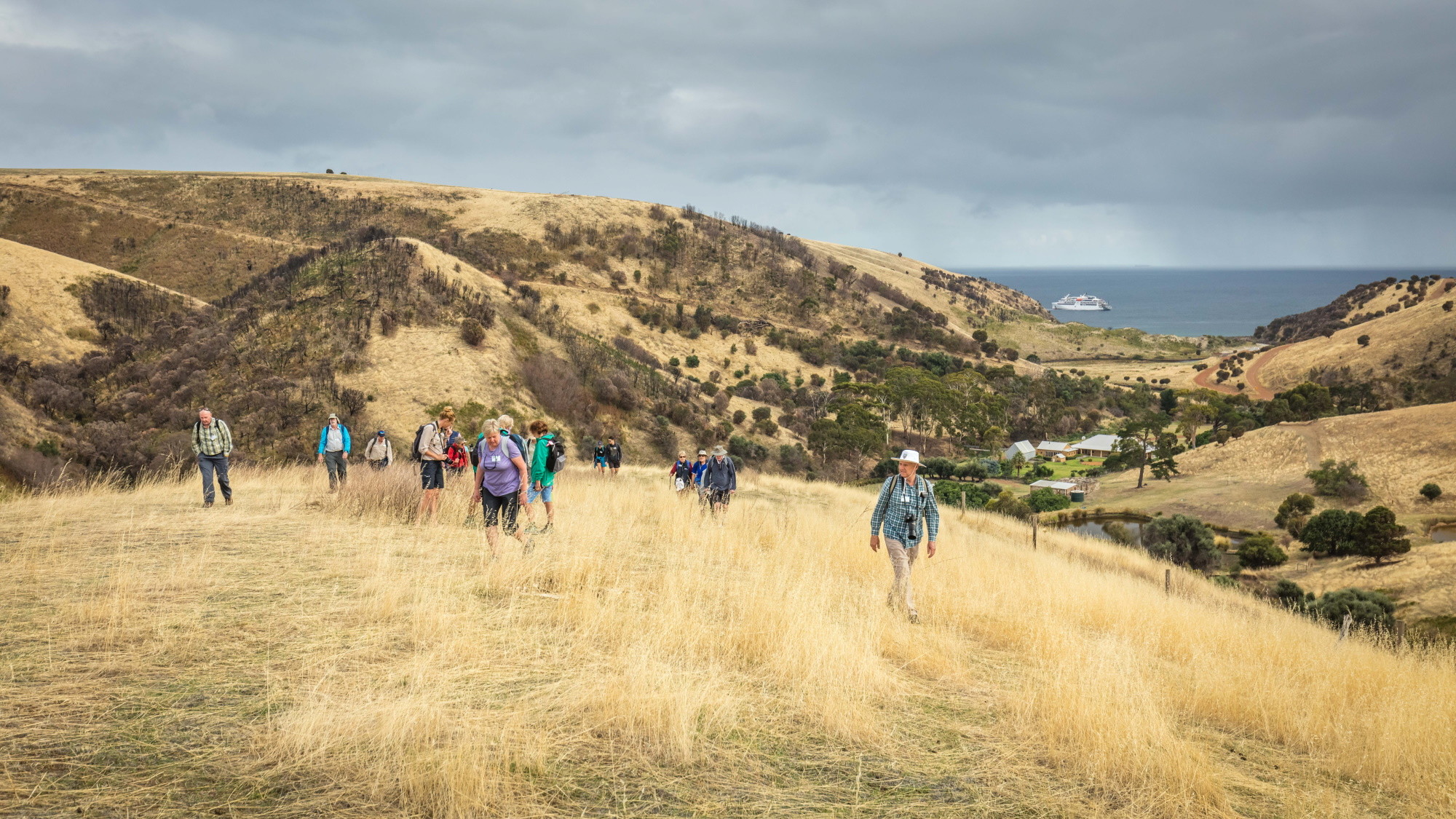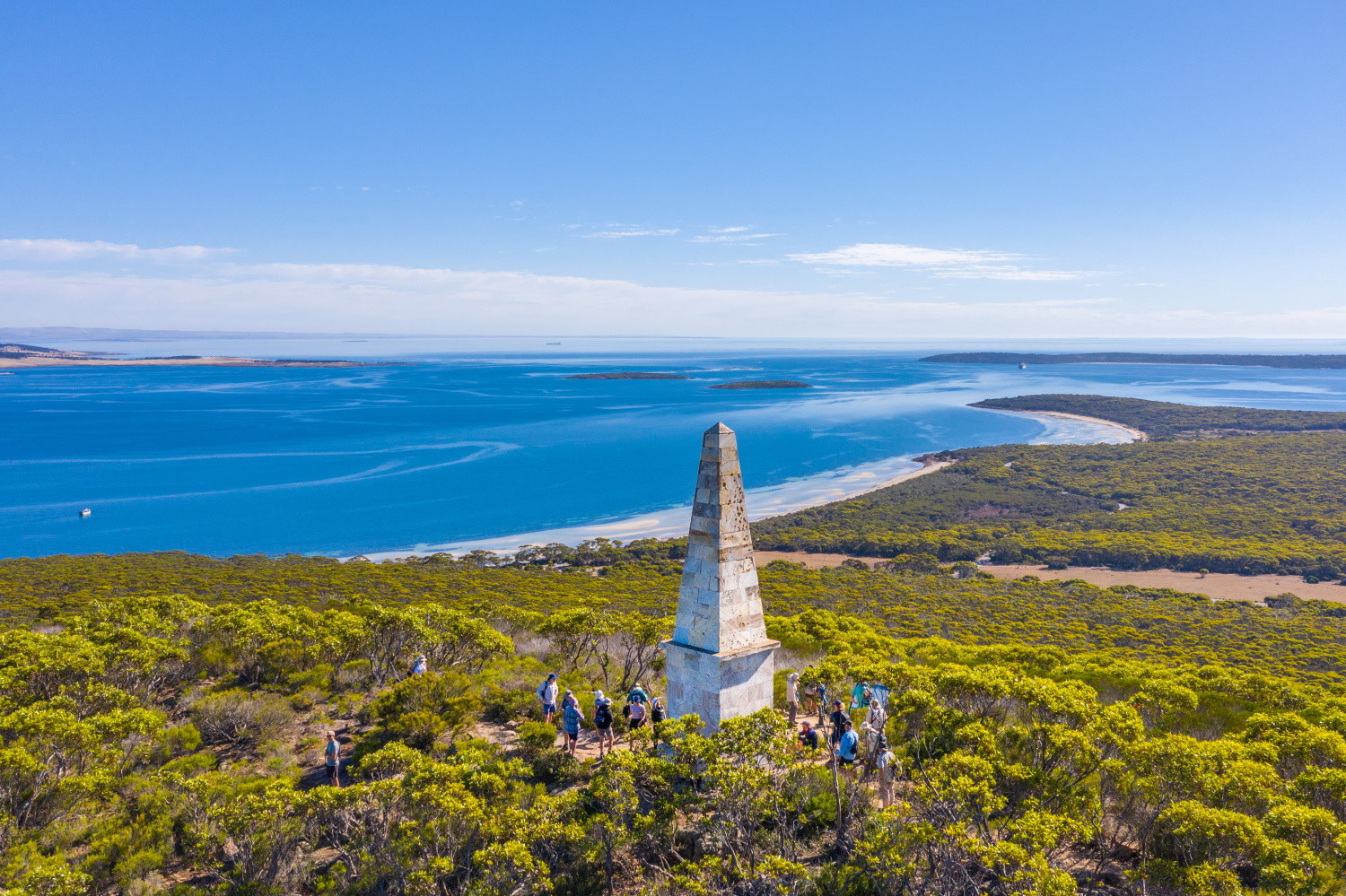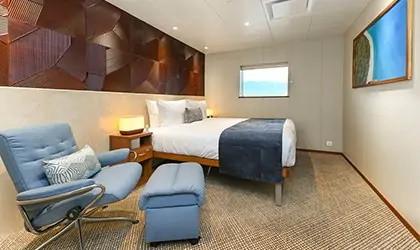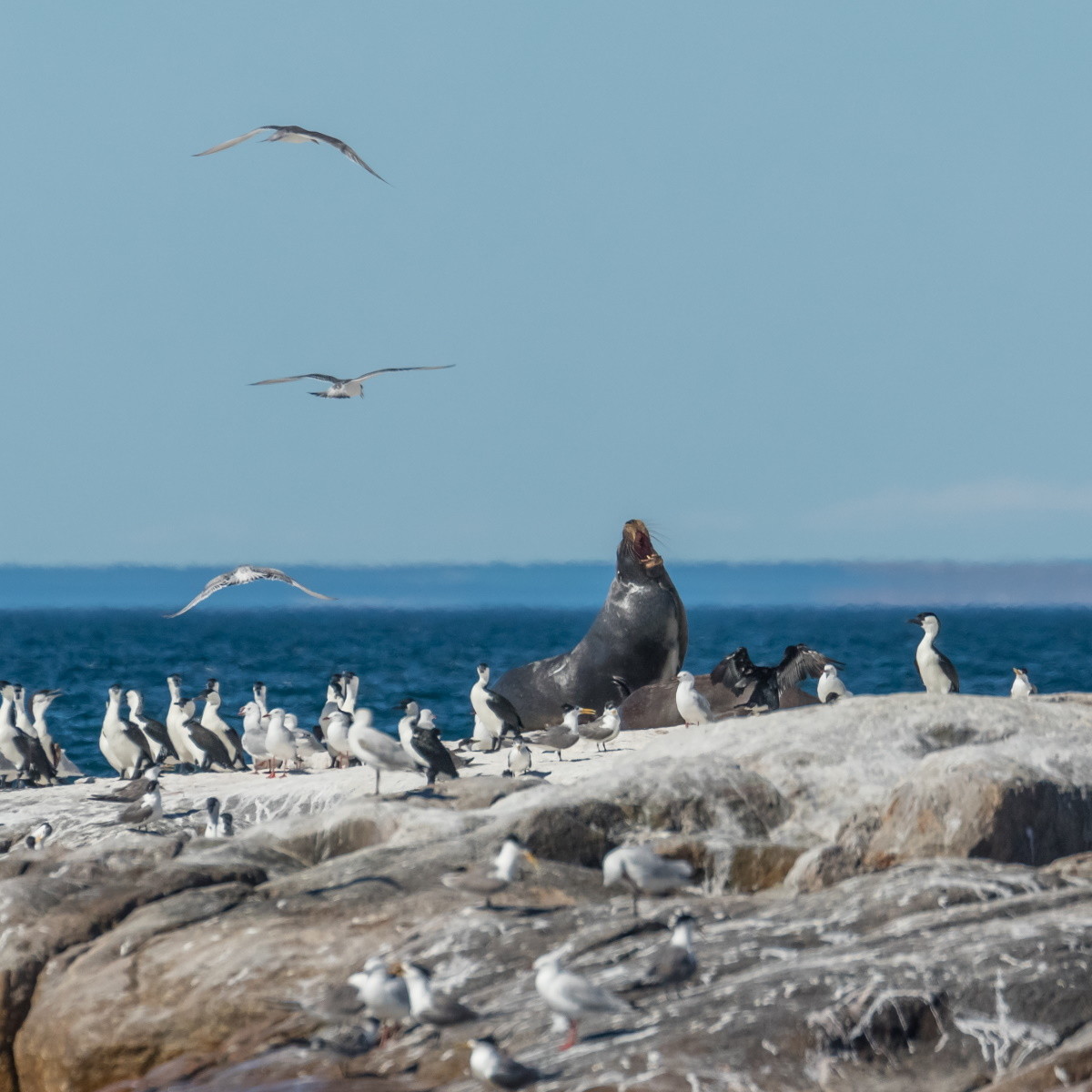 Itinerary
---
Day 1 Day 2 Day 3 Day 4 Day 5 Day 6 Day 7 Day 8 Day 9 Day 10 Day 11
Day 1
DEPART ADELAIDE
Board Coral Geographer at 4:00pm and depart Adelaide at 5:00 pm, en route to Kangaroo Island. Settle into your cabin before the Captain's Welcome Drinks at sunset.
Day 2
YORKE PENINSULA - TROUBRIDGE ISLAND
Today we arrive at Yorke Peninsula's Troubridge Island, where we will swim, kayak and stroll along the white sandy beaches.
Troubridge Island is part of Troubridge Shoals which extend across to York Peninsula and constitutes a hazard to shipping. Troubridge Shoals has been the cause of over 33 wrecks and groundings. The islands Conservation Park is an important breeding area for birds and is home to a large colony of little penguins, black-faced cormorants, and crested terns – an ideal environment for bird enthusiasts.
Visit the site of an operating lighthouse from 1856 until 2002 – the second lighthouse to be built in South Australia. Despite earthquake, fire and constant erosion of this island that continually moves and reshapes itself, the Troubridge Island Lighthouse has survived this far. As the erosion continues to eat towards the foundations of the tower, it is very much under threat.
Day 3
ANTECHAMBER BAY & CAPE WILLOUGHBY - KANGAROO ISLAND
Antechamber Bay, located on the north coast of the Dudley Peninsula, is one of Kangaroo Island's finest coastal havens.
At the other end of the bay, Cape Willoughby juts into the 'Backstairs Passage' – the narrow strait between Kangaroo Island and the Fleurieu Peninsula that was named by Matthew Flinders as the 'private entrance' to the two gulfs. Lighting this 14km wide strait is the Cape Willoughby Light Station. We may spend time hiking the bold rocky headland to the Lighthouse, circled by crashing waves, and also tour the Lighthouse Keeper's cottage.
Walks:
> Antechamber Bay Walk – 4.2km one way
> Cape Willoughby Light Station Heritage hike (1 hour, 1.9km – moderate hike)
Day 4
AMERICAN RIVER - KANGAROO ISLAND
Kangaroo Island Western River Cove
Go ashore at American River, named after American sealers who were here as early as 1803, on the north coast of Kangaroo Island. Here, enjoy relaxing beach swimming, and coastal walks through the beautiful forested environs. Later, discover the fascinating sealing and whaling past of the schooner Independence, the first vessel constructed in South Australia, which is being restored.
Day 5
WESTERN RIVER COVE - KANGAROO ISLAND
Today, land at isolated Western River Cove to visit the beautiful historic homestead, and observe the effects of the recent bushfires and subsequent recovery. There may be an opportunity to meet the homestead owners and hear their stories. A walk along the ridge reveals spectacular views of the valley, and the beach offers excellent swimming. Weather permitting, visit beautiful Kangaroo Beach. Later, cruise past the sea cliffs at Cape Borda for wonderful views.
Day 6
LINCOLN NATIONAL PARK – MEMORY COVE
On the east coast of the Eyre Peninsula, the Jussieu Peninsula juts into Spencer Gulf. Protected as the Lincoln National Park, this region is covered in windswept eucalypt and she-oak forests and is home to many bird species, including the rare western whipbird. Rocky headlands, battered by the waves, give way to wide pure-white beaches.
Here, we will enjoy walks to coastal lookouts. Stroll through dense bushland and emerge atop the cliffs to enjoy spectacular views of the Southern Ocean and the islands scattered throughout the Spencer Gulf.
Later, enjoy an Xplorer cruise to Shag Cove.
Day 7
COFFIN BAY
Bordered by sea and National Parks, Coffin Bay is a stunning destination. The pristine waters of the bays in this area are home to numerous pods of dolphins, sea lions, seals and many seabirds. Emus and kangaroos roam and the natural beauty of the turquoise sea, white sand dunes, and bright blue sky is a wonderful backdrop to our day's adventures.
Here we will hike through the Coffin Bay National Park to get an understanding of the forests and environment – enjoy the interpretation of the heathlands, mallee forest and she-oak woodlands. Discover the tranquil bays, protected from the might of the Southern Ocean, and snorkel or kayak with the chance to spot some of the marine life.
There is also the opportunity to enjoy an unforgettable wild cuisine experience – hop into some waterproof waders and take a seat at the Saltwater Pavilion to shuck and taste your own delicious Coffin Bay Oysters. Some voyages will instead include a small boat cruise along the oyster beds to collect and enjoy them fresh from the sea.
Day 8
FLINDERS ISLAND
Located around 35kms from the Eyre Peninsula Coast, Flinders Island has a long history of sealing, whaling, and farming. Owned by the Woolford family since 1979, they run an established sheep farm, abalone harvesting business and are working to establish a Safe Haven for vulnerable native species. Meet the Woolford family to learn about the history and conservation projects on the island.
Visit the Kapara shipwreck at Bryant's Bay, and stroll through the shearing sheds at the farm. Taste fresh abalone at Eyrewoolf Abalone.
Day 9
CAPE DONINGTON & STAMFORD HILL
A headland at the most northerly part of the Jussieu Peninsula on the east coast of Eyre Peninsula, Cape Donington is a great spot to enjoy refreshing sea views and rocky coastline. Take a dip at Cape Donington Beach before heading along the 2km trail over to September Beach. Keep an eye out for western grey kangaroos, emus or goannas near the Cape Donington lighthouse, or head out to the rocks in the hope of seeing some long-nosed fur seals or Australian sea lions.
Walks:
> Walk Donington Beach to September Beach – 2km, 1hour return
> Donington Loop Walk – 6.2km, 2hour return
> Stamford Hill Hike (Hard/ One of the Great South Australia short walks) Steep 2km – 1hour return
> Stamford Loop Hike (Hard) – 6km -2hour return
Day 10
TUMBY BAY & REEVESBY ISLAND
At Tumby Bay, visit the most southern mangrove in Australia in pristine location, home to a huge variety of birdlife such as Osprey, Sea Eagles , Black Swan , Blue Crane, Cape Barren Geese and many more. Have the opportunity to learn about the Bush Tucker along the way during the walk
Head to Reevesby Island, part of the Sir Joseph Banks Group; an archipelago on the eastern coast of the Eyre Peninsula. Accessible only by boat, this island is one of the largest of the group. Women played a major role in the island's history, especially in the early days leading up to the Great Depression. Take a hike around this important seabird breeding site and visit the homestead and machinery sheds. This beautiful chain of islands offers a range of sheltered bays, golden sand beaches and reefs teeming with marine life.
Day 11
ARRIVE ADELAIDE
This morning we arrive into Adelaide at 7:30am for an 8:30am disembarkation.
Inclusions & Exclusions
---
Inclusions
Expert Expedition Team and Guest Lecturers
An authentic, flexible expedition itinerary
Comprehensive and fully guided sightseeing in each destination
Lectures, workshops and demonstrations onboard
All meals, chef-prepared on board
Showcase wines, selected beers and soft drinks with lunch and dinner service
Captain's Welcome and Farewell Events, and Open Bridge Access
24-hour coffee and teas
Use of all onboard facilities, including a reference library
Accommodation
Promenade Deck Stateroom - Twin Share - Coral Geographer
The itinerary is indicative. No two cruises with Coral Expeditions will be the same as our Masters and Expedition leaders craft itineraries as we travel with the flexibility to experience natural events that unfold on the journey. We aim to deliver the most natural expedition experience possible. Throughout the expedition, we may make changes to the itinerary as necessary. Allowances may be made for seasonal variations, weather, tidal conditions and any other event that may affect the operation of the vessel. Coral Expeditions suggests that you do not arrive on the day of embarkation or depart on the day of disembarkation due to any changes that may occur in scheduling.
Exclusions
Flights
Items of a personal nature
Travel insurance
Child Policy: Children are permitted, and child rates are available upon request. Please note there are no 'kid's clubs' or child-minding facilities onboard.
ID: A driver's license is required to be taken with you to board the cruise ship.
Insurance: All guests must have travel insurance to participate on this tour and will be required to show this prior to departure.
Level of fitness: All participants should be in good general health, able to walk reasonable distances over sometimes uneven terrain, and stand during excursions.
All guests must be able to make their own way up and down stairs in case of emergency.
Covid19 policy: Guests must have a medical check 7 days prior to boarding and a PCR Test no earlier than 72hours – results of the PCR test to be shown to Coral Expeditions medical expert prior to boarding.
We must receive your online booking form within 48 hours of booking to secure this package